8-week program to prepare your body for the slopes!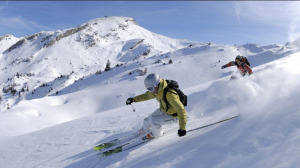 As the sun begins to set earlier and the mornings become cooler, it's easy to mourn the end of the warmer months. But this change of season also marks an exciting time of year for powder hounds…ski season is fast approaching!
Skiing is incredibly demanding on the body, so it's important to prepare the body ahead of ski season to ensure you have the stamina to shred all day and also to reduce the risk of injuries.
Our exercise physiologist and ski instructor, Annika Wun, has designed an 8-week "Ski performance & injury prevention program" to achieve just that!
Details:
8 x sessions (45-mins) with an exercise physiologist for individualised strength training. Your program will be based on the results of ski-specific strength tests and your skiing ability/goals.
A self-directed program for home/gym training
Available at both Waverley and Maroubra clinics
Cost: $829 (private health fund rebates may be available)
DON'T RISK HITTING THE SLOPES WITHOUT PREPARING YOUR BODY FOR SUCCESS FIRST!