Welcome to Sydney's progressive physiotherapy, sports medicine and performance specialists.
HEAL FAST. HEAL SIMPLY. HEAL HOLISTICALLY.
At Advanz Health, we are dedicated to optimising the health, wellbeing and performance of our clients. We understand that all systems in the body are connected and therefore treat every condition through a detailed, scientific and holistic approach. Our highly experienced practitioners will help you to understand your body and achieve your health goals. There are two convenient physiotherapist locations in Bronte and Maroubra.




EXERCISE PHYSIOLOGY &
PERFORMANCE TRAINING
"We pride ourselves on successfully treating complex injuries and helping clients where previous treatments have failed."
Our therapists specialise in treating:
•  Sports injuries
•  Spinal pain
•  Joint pain
•  Nerve injuries

•  Post-surgery rehab
•  Workplace injuries
•  Jaw pain
•  Headaches

•  Chronic pain
•  Women's health issues
•  and much more…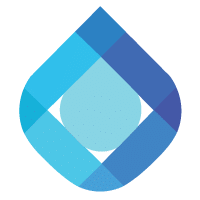 The Advanz Health clinics have private treatment rooms, as well as a separate training studios that use the latest pilates reformer machines and a large range of other equipment. This helps us individualise training sessions and keeps rehabilitation dynamic, effective and goal-focused.
You can use your private health insurance for all services! Advanz Health provide on-the-spot rebates for private health insurance.
There are two convenient physiotherapist locations – Maroubra Junction and Waverley (Charing Cross), both of which have easy access and plenty of parking.