Our 10-week injury recovery programs are an innovative re-think of how physio should be delivered to maximise results, providing our clients with a start-to-finish approach to injury rehab, under the care of a team (rather than just one therapist).
In short, they are designed so that you fix the root cause of your pain, and stay better.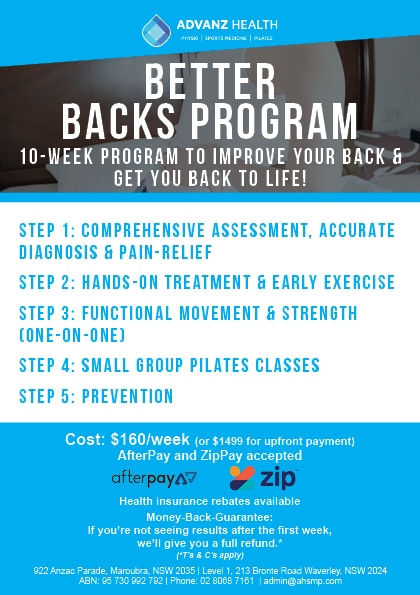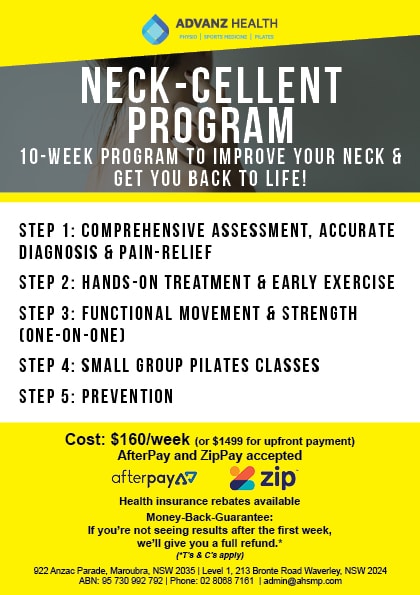 BENEFITS OF THE PROGRAM APPROACH
1. GOAL-FOCUSED: The traditional physio model tends to treat injuries on a week-by-week, session-by-session basis. We feel this lacks the end-goal vision and slows recovery.
Instead, our programs follow a 5-stage progression over 10-weeks, with your goal at the forefront of focus the whole time.
2. TEAM-APPROACH: Rather than being seen by a single therapist, you will have a team of 2-3 physio's and exercise physiologists looking after you. Your therapists meet regularly to discuss your progress and any challenges to ensure you stay on track to your goal. Different therapists have different skillsets, so more eyes and hands overseeing your recovery means better results!
3. DATA-DRIVEN RESULTS: We take a large number of physical measures at the start of the program (strength, endurance, mobility, movement mechanics) and then re-measure these throughout the program to ensure you're getting tangible improvements. You will receive a report with your physical measures and improvements over time.
4. COST-EFFECTIVE: Whilst an upfront payment or weekly subscription may feel like a big commitment, we find that our programs tend to be more cost effective than the traditional physio approach. This is because the programs are goal and improvement focused, minimising the risk of future flare-ups and ongoing costs for poor recovery progress. They also equate to a 15% discount on our standard fees.