INJURY RECOVERY, MADE SIMPLE.
Our 6 & 10 week injury recovery programs are an innovative re-think of how physio should be delivered to maximise results, providing our clients with a start-to-finish approach to injury rehab, under the care of a team (rather than just one therapist).
In short, they are designed so that you fix the root cause of your pain, and stay better.
WHY DOES IT WORK?
1. ACTIVE (NOT PASSIVE): Whilst we do use hands-on techniques to improve your alignment and mobility, we also focus on correcting poor movement patterns and strengthening weakened tissues in order to reverse the underlying causes of the injury.

2. CLEAR DIAGNOSIS & ROOT CAUSE CORRECTION:  You'll get a crystal clear diagnosis, a list of the main reasons you've developed pain and a simple & effective treatment plan to reverse the dysfunction for long-term results. 

3. WORLD-CLASS REHAB: Our state-of-the-art facilities are designed to get you off the treatment bed and moving, strengthening and recovering in an active way.
4. EXPERT TEAM:
Rather than relying on one single therapist to help you, you'll get a team of health professionals to guide you back to health, so you benefit from the multiplication of experience and skills. 
5. TIME-FOCUSED PLAN:
 Rather than a long-winded recovery plan, we condense your program into a goal-focused, results-driven timeframe that aims to get you better as quickly as possible!
Over 6 or 10 weeks (depending on your injury), you will work with
physiotherapists
and exercise physiologists to achieve your goals of getting back to doing what you love, with a strong and healthy body.
THE WRONG WAY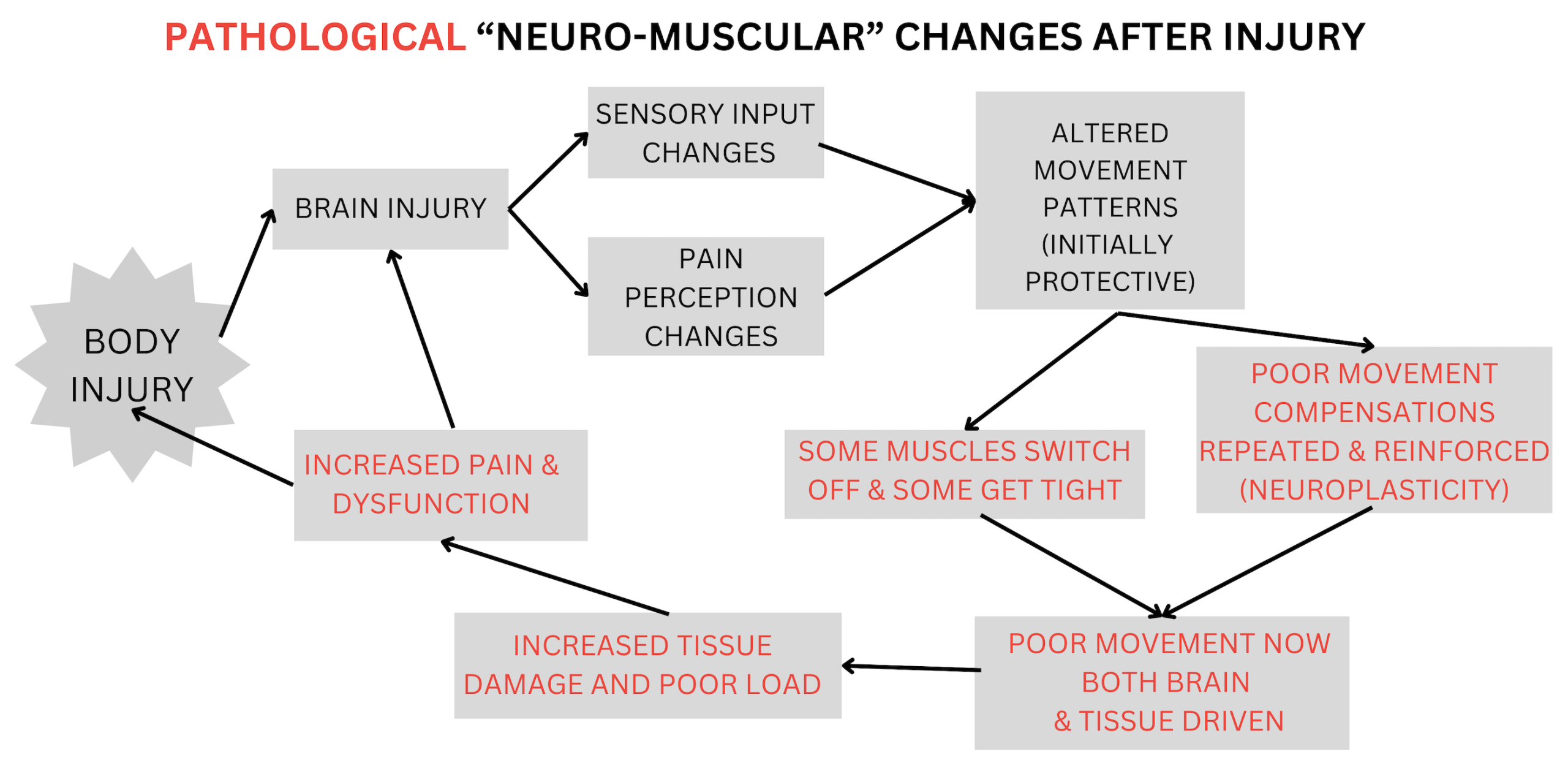 OUR WAY
BENEFITS OF THE PROGRAM APPROACH
1. GOAL-FOCUSED: The traditional physio model tends to treat injuries on a week-by-week, session-by-session basis. We feel this lacks the end-goal vision and slows recovery.
Instead, our programs follow a 5-stage progression over 10-weeks, with your goal at the forefront of focus the whole time.
2. TEAM-APPROACH: Rather than being seen by a single therapist, you will have a team of 2-3 physio's and exercise physiologists looking after you. Your therapists meet regularly to discuss your progress and any challenges to ensure you stay on track to your goal. Different therapists have different skillsets, so more eyes and hands overseeing your recovery means better results!
3. DATA-DRIVEN RESULTS: We take a large number of physical measures at the start of the program (strength, endurance, mobility, movement mechanics) and then re-measure these throughout the program to ensure you're getting tangible improvements. You will receive a report with your physical measures and improvements over time.
4. COST & TIME EFFICIENT: Whilst an upfront payment or weekly subscription may feel like a big commitment, we find that our programs tend to be more cost effective than the traditional physio approach. This is because the programs are goal and improvement focused, minimising the risk of future flare-ups and ongoing costs for poor recovery progress.