Are you looking to get out of pain and get back to doing what you love?
You've come to the right place.
At Advanz Health, we have been helping our community live their best lives for over a decade.
How do we consistently achieve outstanding results for our clients?
"4-Dimensional Injury Recovery"
The 4D PHYSIO METHOD is our very own 4-step approach to fixing your pain and injury. The 4-D's stand for:
1. DEEP CONNECT
Empathy, understand & appreciate your story & life, deep listening, effective goal setting, connection
2. DIAGNOSIS
Determine the specific structure causing your pain and communicate this diagnosis clearly with you
3. DRIVERS
Uncover the root causes of your injury through specific tests, in order to find & fix the true underlying problem (not just a bandaid quick-fix)
4. DEMONSTRABLE IMPROVEMENTS/RESULTS
Through specialised hands-on techniques and expert exercise programming, we take pride in creating dramatic and measurable improvements in your health, tracked with tangible data.
All of our therapists are trained in this system and the intricate skills within each of the 4-D's that lead to rapid and sustained injury recovery.
How else are we different from other physio clinics?
GAME-CHANGING PROGRAMS
Our 10-week injury recovery programs are an innovative re-think of how physio should be delivered to maximise results, providing our clients with a start-to-finish approach to injury rehab, under the care of a team (rather than just one therapist).
In short, they are designed so that you fix the root cause of your pain, and stay better.
Most of our clients work with us on a PROGRAM
basis, rather than the traditional physio model, which tends to treat injuries on a week-by-week, session-by-session basis. We feel this lacks the end-goal vision and slows recovery.
Instead, we have designed specific programs
for 6 areas of the body, with our 4D method embedded in each:




EXERCISE PHYSIOLOGY &
PERFORMANCE TRAINING
"We pride ourselves on successfully treating complex injuries and helping clients where previous treatments have failed."
Our therapists specialise in treating:
•  Sports injuries
•  Spinal pain
•  Joint pain
•  Nerve injuries

•  Post-surgery rehab
•  Workplace injuries
•  Jaw pain
•  Headaches

•  Chronic pain
•  Women's health issues
•  and much more…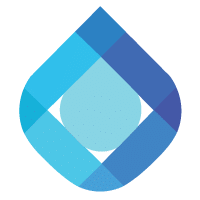 The Advanz Health clinics have private treatment rooms, as well as a separate training studios that use the latest pilates reformer machines and a large range of other equipment. This helps us individualise training sessions and keeps rehabilitation dynamic, effective and goal-focused.
You can use your private health insurance for all services! Advanz Health provide on-the-spot rebates for private health insurance.
We have 3 clinic locations – two in Maroubra Junction and one in Waverley (Charing Cross), both of which have easy access and plenty of parking.